ONLY $45

and you can become a Supporting Sponsor/ Ministry of this event.

It's a great way to keep your product, service, ministry, church or company visible and exposed to another audience, while supporting a great event. Your ministry or company's logo may appear on OUR website, flyers, postcards, email blasts, newsletters, and promotional items we are using to promote this business conference! Your logo may also appear on a TV screen during the conference breaks and business or ministry name will be announced.

​

Portions of proceeds from our annual convention held in March will go to ROCMAN Foundation and
the "Alaina Windley-Irvin Fund for Lupus."


---

supporting sponsor link


Buy Now ONLY $45 to become a Supporting Sponsor/ Ministry and provide:

1) Your business logo

2) Your URL website address

3) Your Facebook Personal or Business Page

4) Your full business name

...and SASSY will do the rest!

After Pay Pal payment please email your business name, logo, website address, Facebook personal and business page (if any) (JPEG or PNG) to email address:

TheFiveSassy@gmail.com

---

20% off discount tickets Sold Out!!
Bring a friend, groups of 3 and 5 discounts only!

​
---
The Nepperhan Community Center Continuous SASSY Supporter
​

Other Past and Present Supporters:

Powered by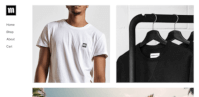 Create your own unique website with customizable templates.