who is the s.A.S.S.y. founder?
CAN-International

Dr. Cynthia "Cyndi" Ashley is the Chair of Restoring Our Community Media Arts Network Foundation and also the President of Total Faith Network (TFN) Television Media Enterprises, Inc. a media marketing company registered in Westchester County as a Minority Women Business Enterprise & a Minority Business Enterprise, which produces programs that cablecast on: Cablevision, Time Warner, RCN, FiOs, Comcast, Dish Network Video on demand, webcast and streams online. Her spheres of influence through video marketing & cablecasting reaching millions of potential cable household subscribers in Counties of New York City, Kings, Suffolk, Nassau, Bronx, Westchester, Rockland, Putnam, Orange, Bergen NJ, Fairfield CT. TFN is also seen in Northeast regions of Rhode Island, Vermont, Maine, Massachusetts, and on internet platforms such as Jyrah Web TV, RoKu, Truli TV, Cross TV and other online networks. She is Executive Producer and Host of the flagship talk show, "The Total Faith Show" a lifestyle, entertainment & information program. All TFN programs inspire, educate and empower audiences of all ages, cultures and ethnicities. Cynthia is currently producing and directing the docudrama of 94-year-old Retired Tuskegee Airman, Lt. Col. Floyd J. Carter. Cynthia also host Live TV talk show on AdonaiMag.TV, Broken But Restored every Saturday at 11am.

She is known for her compassion, humility and transparent demeanor while engaging her audiences to interact with her for their own powerful breakthrough and transformation. Cynthia is a catalyst for transformation interweaving her personal stories of courage and faith, as powerful tools for change to motivate her audiences to harness their power within. It was in 2014 she launched Cyndi Ashley Network International and that same year was elected to serve a two-year term as the Countywide First Vice President of the Westchester Black Women's Political Caucus. She is also a standing executive committee member and Communications and Media Chair for the NAACP NYCHA Branch.

An alumn of New York Theological Seminary Cynthia Ashley made history as the first and only seminarian to graduate in 2012 earning both the Master of Divinity and the Master of Art in Religious Education. She received her Doctor of Ministry in 2018. That said, her passion to help others to transition, have transformation and empowerment is the reason she uses prayer and media as tools of influence to teach and bring them to a place of wholeness and healing. She is founder of four annual gatherings: Prayer Meditation & Surrender Prophetic World Summit (PMS), Chosen Handmaidens Retreat, Spirit-filled Anointed Sisters Say Yes (SASSY), and the Leadership Empowerment And Prophetic Summit (LEAPS). She is a certified youth chaplain and volunteers as the National Day of Prayer Task Force County Coordinator for Westchester County.

As an Evangelist and Teacher with an Apostolic Prophetic mantle upon her life, she operates in the Office of the Prophet. She started her Kingdom new birth in Kings County at Household of Faith Christian Center with Dr. A.R. Bernard in 1987 and journeyed onward to Queens County at New Greater Bethel Ministries in 1997 with the late Dr. John H. Boyd Sr. worked with and was mentored for a season with Dr. Juanita Bynum. She was summoned to Westchester County to assist the Pastor at Living Faith International, Dr. Dominick Newlove Allotey, and formerly worked with ArchBishop Alan B. Graves of Shekinah Glory Global Ministries in Fairfield County. Currently she's been granted all rights and privileges, as a Network Associate Partner in good standing with Jabula International Network North America under the Apostolic leading of Bishop Tudor Bismark. Cynthia knows her prophetic apostolic position is to govern, guide, gather and grow in the Kingdom of God. Her Kingdom mandate is to equip, train and ignite a generation that will not compromise but will release and manifest the plan, purpose and promises of God; decreeing and declaring the precepts, statutes and ordinances prescribed by The Divine Creator.

Cynthia is the author of the new book series: Levels of Power & What is True Power available on Amazon.com. She has two more books ready to be published this year. She has one adult son and five grandchildren. If you desire to engage her locally, regionally, nationally or internationally visit:

can-i.totalfaithnetwork.com

or call 347-762-5893

*Please note: FREE ACCESS
to Annual SASSY Convention and 20% Discount on TFN Media Services you can redeem ONLY with a paid membership before Valentines Day.


---


Cyndi Ashley encourages you to join the SASSY movement and step into your Destiny...

---
Powered by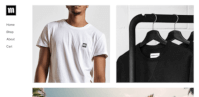 Create your own unique website with customizable templates.